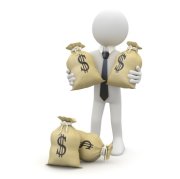 Between 2010 and 2019, approximately 177,000 people will die in Kansas. From these deaths, approximately 71,350 estates valued at $79.2 billion will be created. The question becomes, "What happens to the money?" Some of the funds go to family, some leaves the state, but an estimated $721.01 million will go to charity.
The Center for Economic Development and Business Research at Wichita State University (CEDBR) was commissioned by the Kansas Health Foundation (KHF) to estimate future intergenerational wealth transfer (TOW) for each county in Kansas. The goal is to provide data at the county level to support strategies that would help address the flow of wealth within communities as estates are distributed to heirs.
Access the Summary of Findings (pdf).
Access the Technical Report (pdf).
Access the Technical Report (PowerPoint presentation).