| | | |
| --- | --- | --- |
| | e-Connection Preview | |
| | | |
| --- | --- | --- |
| | Employment Forecast | |
Employment Forecasts, 2017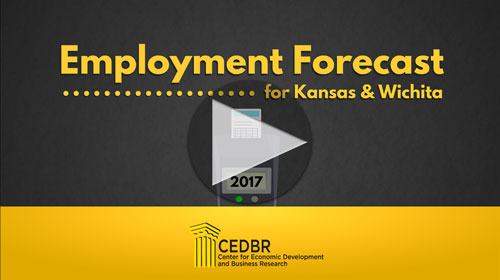 2017 Employment Forecast
WICHITA

In the last twelve months, employment in the Wichita metropolitan area has grown by 0.8 percent. For 2017, Wichita total nonfarm employment is forecast to increase by 2,487 jobs, which implies the anticipated growth rate is to be 0.8 percent.



2017 Employment Forecast
KANSAS

In the last twelve months, Kansas employment has declined by 0.6 percent, a decrease of approximately 7,700 jobs. In 2017, Kansas total nonfarm employment is forecast to increase by 12,572 jobs, with an anticipated growth rate of 0.9 percent.

---

The employment forecasts were released at the Kansas Economic Outlook Conference on Thursday. Thanks to our many generous sponsors, hardworking staff, volunteers, vendors and, most of all, attendees, for making this event a success! Visit www.eoc2016.cedbr.org for a list of who attended and a link to speaker presentations.


| | | |
| --- | --- | --- |
| | Gap Analysis | |
Kansas Gap Analysis: Gas Stations
Gas stations make up a small but essential part of the retail trade sector in many Kansas communities, both large and small. CEDBR, as part of research in Kansas' retail sector gaps, has analyzed sales in the gasoline station retail sector throughout Kansas.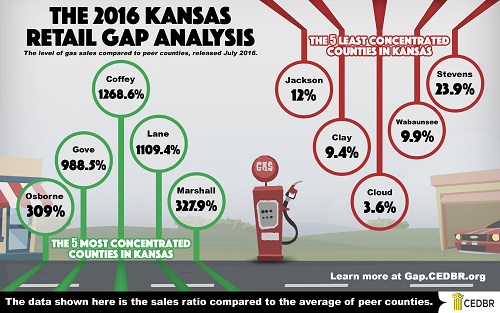 | | | |
| --- | --- | --- |
| | Kansas Population | |
Kansas Population Forecast: Rural Population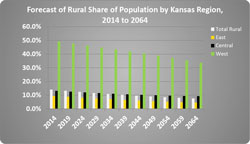 The rural area of the state is defined as counties that are neither part of a Kansas metropolitan or micropolitan statistical area. Note that it does not include the small towns or countryside areas in counties that are part of a metropolitan or micropolitan statistical area.
In every region in Kansas, the rural counties are expected to have a declining population; however, the severity of the decline varies from region to region. The region with the smallest decline is projected to be the North Central region, which is expected to decline from 68,310 to 59,621 people over the forecast, a decline a 12.7 percent.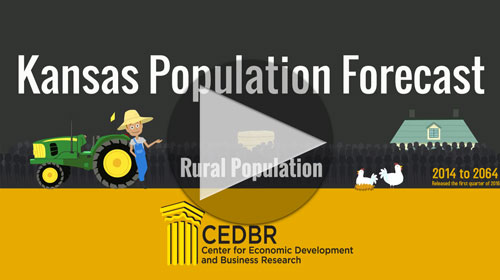 | | | |
| --- | --- | --- |
| | WSU Indices | |
Current and Leading Indices decline, September 2016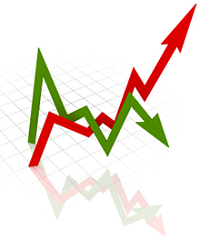 From June to July, the WSU Current Conditions Index decreased by 0.6 percent. The Current Conditions Index increased year-to-year by 0.1 percent from June 2015 to July 2016. In addition, the Leading Index is forecasting a 0.73 percent decrease in economic activity over the next six months.
Read a further analysis of the monthly Index activity.
| | | |
| --- | --- | --- |
| | Unemployment Situation | |
Unemployment Rates See Slight Drop in Kansas MSAs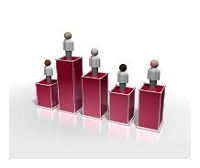 The unemployment rate for Kansas, as a whole, decreased by 0.3 percentage points from July of 2016 to August of 2016. Wichita and Topeka saw the smallest decrease, falling by just 0.1 percentage points. Manhattan and Lawrence saw a bigger decrease with 0.3 percentage points and 0.4 percentage points respectively.
A slide presentation is available with additional employment and unemployment data for Kansas and its four metro areas.
View the August slide presentation.
| | | |
| --- | --- | --- |
| | Inflation and Prices | |
Midwest Annual Inflation Rates Rising, August 2016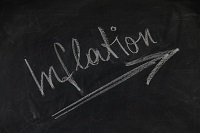 The Consumer Price Index is used to calculate inflation, or the change in price of a basket of goods and services, as it impacts consumers; whereas, the Producer Price Index measures changes in selling prices, thereby expressing price changes from the perspective of the seller who produces a particular commodity.
A slide presentation updated with August 2016 data shows the Midwest inflation rate increased from July to August. While the urban metropolitan areas noticed a 0.52% increase, the non-metropolitan urban areas saw a smaller increase of 0.26%.
The Producer Price Index data shows that prices in the United States have increased from August 2015 to August 2016 for aircraft (1.0 percent). During that same time period, the index decreased crude petroleum (-3.0 percent), natural gas (-12.2 percent), slaughter livestock (-19.8 percent), sorghum (-25.9 percent) and wheat (-17.9 percent).
Access this slide presentation.
| | | |
| --- | --- | --- |
| | Contact Us | |
Center for Economic Development and Business Research
1845 Fairmount
Wichita, KS 67260-0121
Phone: (316) 978-3225
FAX: (316) 978-3950
e-mail: cedbr@wichita.edu
CEDBR NEWS

All New
Kansas Economic Data Site

We've recently launched an all-new website showcasing data all across the state of Kansas. While you can still find data at our standard website, this website will focus less on commentary and more on the data.


WSU Connections
In the news
Educational divide in vote preferences on track to be wider than in recent elections, The PEW Charitable Trusts, September 2016


Love economics? Here's 3 hot-off-the-press findings on big banks, low oil prices, and more, Brookings, September 2016


Earnings Are Rising, Along With the Damned Rent, CityLab, September 2016


Employee benefits cost private industry employers in Northeast $13.34 per hour in June 2016, Bureau of Labor Statistics, September 2016


September Retail Imports Strong Despite Hanjin Bankruptcy, National Retail Federation, September 2016


Explaining the boom in property-based investment trusts, The Economist, September 2016


Past Articles