| | | |
| --- | --- | --- |
| | EcONNECTION PREVIEW | |
| | | |
| --- | --- | --- |
| | 2015 YEAR IN REVIEW | |
2015 Employment Trends for Wichita MSA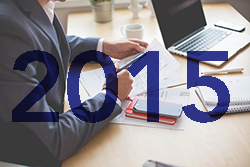 Nationally, 2015 was a year of continued economic growth. The United States real GDP grew by 2 percent in the third quarter of 2015, after growing 3.9 percent in the second quarter. Employment grew 1.8 percent through the first eleven months of 2015.
Through the first eleven months of 2015, Wichita averaged an increase of 1,504 jobs over the previous year. In January 2015, the Center for Economic Development and Business Research (CEDBR) released its 2015 employment forecast for Wichita, predicting that 2,472 jobs would be added to the Wichita economy throughout 2015. While private employment growth exceeded expectations, Wichita's overall employment growth in 2015 has not reached the forecasted levels of growth, due to the sharp decline in government employment throughout 2015.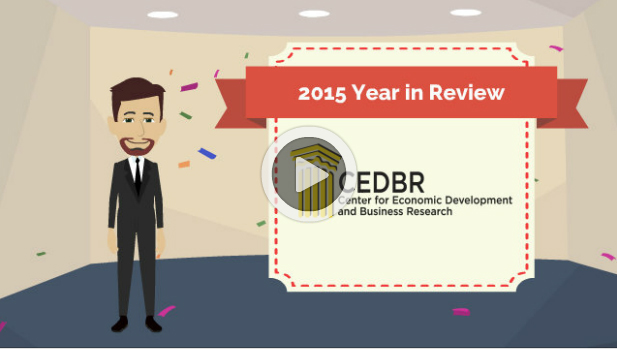 Top Six Articles of 2015
| | | |
| --- | --- | --- |
| | KANSAS EMPLOYMENT SITUATION | |
November: Kansas MSAs Showed Increased Employment Rates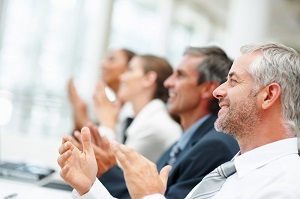 The unemployment rate for Kansas, as a whole, decreased by 0.2 percentage points from October to November of 2015. Wichita had the largest decrease, falling by 0.3 percentage points, followed by Topeka with a decrease of 0.2 percentage points, then Lawrence with a decrease of 0.1 percentage points. Manhattan was unchanged.
A slide presentation is available with additional employment and unemployment data for Kansas and its four metro areas.
View the November slide presentation.
| | | |
| --- | --- | --- |
| | INFLATION AND PRICES | |
November: Midwest Inflation Rates Slowly Rise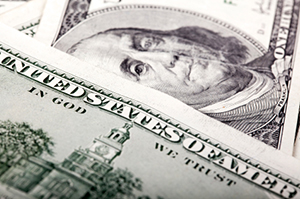 The Consumer Price Index is used to calculate inflation, or the change in price of a basket of goods and services, as it impacts consumers; whereas, the Producer Price Index measures changes in selling prices, thereby expressing price changes from the perspective of the seller who produces a particular commodity.
A slide presentation updated with November 2015 data shows the Midwest inflation rate increased from October to November in urban metros and in non-metro areas.
The Producer Price Index data shows that prices in the United States have increased from November 2014 to November 2015 for aircraft (0.6 percent). During that same time period, the index decreased for sorghum (18.9 percent), crude petroleum (46.7 percent), natural gas (42.1 percent), slaughter livestock (27.4 percent), and wheat (23.7 percent).
Access this slide presentation.
| | | |
| --- | --- | --- |
| | WSU INDICES | |
Current and Leading Indices Continue to Improve, October 2015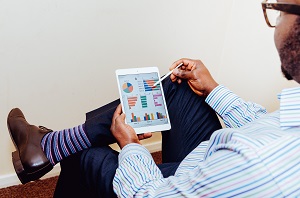 From September to October, the WSU Current Conditions Index increased 0.3 percent, and the Leading Index increased 0.7 percent. The Current Conditions Index increased year-to-year by 0.8 percent, and the leading index increased by 0.5 percent from September 2014 to October 2015. In addition, the Leading Index is forecasting a 0.45 percent increase in economic activity over the next six months.
Read a further analysis of the monthly Index activity.
| | | |
| --- | --- | --- |
| | Contact Us | |
Center for Economic Development and Business Research
1845 Fairmount
Wichita, KS 67260-0121
Phone: (316) 978-3225
FAX: (316) 978-3950
e-mail: cedbr@wichita.edu
CEDBR NEWS


Garth Brooks

Recent concert series at INTRUST Bank Arena, put on by country music artist Garth Brooks, brings $6.4 million in out of town revenue to Wichita, KS area. Combined, the state, county and city saw over $1 million in tax revenue during the four day series.

WSU Connections




In the news
State Personal Income Grows An Average Of 1.3 Percent In 2015 Third Quarter, Bureau of Economic Analysis, December 2015


Community Development In The Ghetto: A Review Of Bennett Harrison's Survey Of Ghetto-Based Community Development, The Council for Community and Economic Research, December, 2015


America's Middle Class Is Shrinking. So Who's Leaving It?, The Pew Charitable Trusts, December 2015


The Computer Revolution and the Fates of U.S. Cities, CityLab, December 2015


Where New Businesses are Starting Up, Governing, December 2015


Top Economic Stories of 2015, Brookings, December 2015

Past Articles