| | | |
| --- | --- | --- |
| | ECONOMIC OUTLOOK CONFERENCE | |
Videos Available of the 2015 Wichita Area Economic Outlook Conference
The 2015 Wichita Area Economic Outlook Conference recordings are now available on CEDBR's YouTube channel. Click the image below.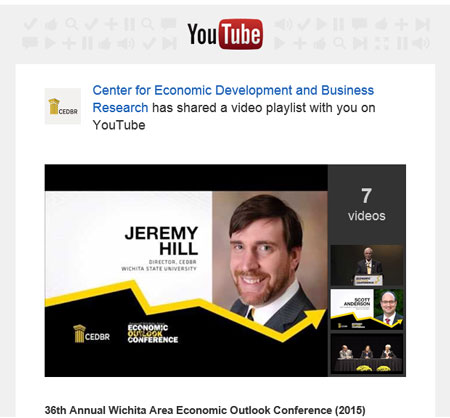 The speakers' presentation slides are also available at www.presentations.cedbr.org.

| | |
| --- | --- |
| "Good information for economic development stake holders." | "Good overview of global, national, and state economic conditions and forecasts." |
| "Great networking; well-informed speakers; interesting topics." | "Keep doing the panel discussions mixed in with presentations." |
| | | |
| --- | --- | --- |
| | REPORT: POVERTY IN WICHITA MSA | |
Children in Families in Poverty by School District in the Wichita Metropolitan Area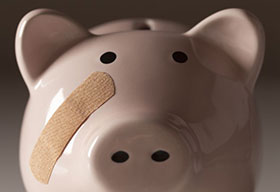 This document presents annual income and poverty statistics released by the U.S. Census Bureau' Small Area Income and Poverty Estimates (SAIPE) program in 2014. Estimates for the number of children who are aged from 5 to 17 in families in poverty by school district and median household income by county are explored for the Wichita Metropolitan Statistical Area (MSA), which includes Butler, Harvey, Kingman, Sedgwick, and Sumner counties.
Highlights from the report:
In the Wichita metro area, Sedgwick County had lower shares of school-age children in families in poverty and Sumner County had higher shares. However, these two counties had school districts with poverty rates surpassing both Kansas and the United States averages. In fact, in 2013, the share of school-age children in families in poverty was 25.3 percent in the Wichita Unified School District (Sedgwick County) and 23.3 percent in the Caldwell Unified School District (Sumner County).
All the school districts in Harvey County had shares of school-age children in families in poverty lower than Kansas and the United States averages.
In the Wichita metro area, in the last few years, patterns of lower poverty rates can be observed in the following school districts: Circle Unified School District 375 (Butler County), Burrton Unified School District (Harvey County), and Mulvane Unified School District (Sedgwick County).
Although median household income increased in each county between 2006 and 2013, poverty stated elevated or kept increasing for most school districts in the Wichita metro area. Several reasons can explain this paradox, such as, higher costs of living or new higher paying jobs being offered to people who are not in poverty.
| | | |
| --- | --- | --- |
| | KANSAS EMPLOYMENT SITUATION | |
September: Kansas MSAs Showed Decreased Employment Rates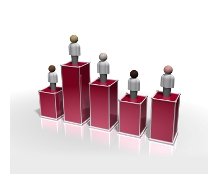 The unemployment rate for Kansas, as a whole, decreased by 0.7 percentage points from August to September of 2015. The Wichita, Topeka, Manhattan and Lawrence MSAs all experienced similar unemployment rate decreases for that same period, decreasing by 0.6 percentage points in Wichita and Topeka, 0.8 percentage points in Manhattan and 0.7 percentage points in Lawrence.
A slide presentation is available with additional employment and unemployment data for Kansas and its four metro areas.
View the September slide presentation.
| | | |
| --- | --- | --- |
| | INFLATION AND PRICES | |
September: Increased Midwest Inflation Rates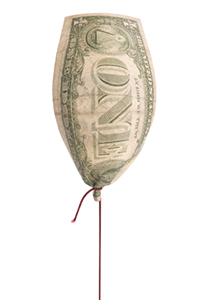 The Consumer Price Index is used to calculate inflation, or the change in price of a basket of goods and services, as it impacts consumers; whereas, the Producer Price Index measures changes in selling prices, thereby expressing price changes from the perspective of the seller who produces a particular commodity.
A slide presentation updated with September 2015 data shows the Midwest inflation rate increased from August to September in urban metros and in non-metro areas.
The Producer Price Index data shows that prices in the United States have increased from September 2014 to September 2015 for aircraft (0.7 percent) and sorghum (13.6 percent). During that same time period, the index decreased for crude petroleum (54.3 percent), natural gas (36.5 percent), slaughter livestock (16.9 percent), and wheat (23.4 percent).
Access this slide presentation.
| | | |
| --- | --- | --- |
| | UNEMPLOYMENT INSURANCE BENEFICIARIES | |
Profile of Unemployment Insurance Beneficiaries in Wichita, 3rd Quarter 2015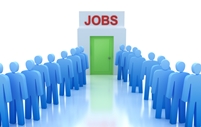 There was an average of 15,452 unemployed people in the Wichita metropolitan area in the third quarter of 2015, approximately 40 percent of whom collected unemployment insurance benefits. In the third quarter of 2015 there were approximately 6,164 people, age 16 and over, who collected unemployment insurance benefits. That is a decrease of approximately 40 percent from the second quarter of 2015.
Read the full report on the demographic profile of Wichita unemployment insurance beneficiaries.
In the third quarter of 2015, four industries accounted for 58.9 percent of unemployment insurance beneficiaries in the Wichita area; manufacturing, administrative and support and waste management and remediation services, wholesale trade, and construction. These four industries also have a proportionately high level of unemployment insurance, when compared to area employment. However, of these four industries only one had an increase in the number of unemployment insurance beneficiaries, wholesale trade.
Across all subsectors of wholesale trade, there is a significantly lower level of educational attainment in beneficiaries of unemployment insurance than in the general labor force. Fifty-six percent of these unemployment insurance beneficiaries have no more education than a high school diploma.
Read the full report on the industry and geography profile of Wichita unemployment insurance beneficiaries.

| | | |
| --- | --- | --- |
| | WSU INDICES | |
Current and Leading Declined Slightly, August 2015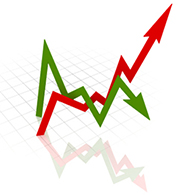 From July to August, both the WSU Current Conditions Index and the Leading Index decreased by 0.6 percent. The Current Conditions Index decreased year-to-year by 0.2 percent, while the leading index decreased by 1.4 percent from August 2014 to August 2015. In addition, the Leading Index is forecasting a 0.26 percent decrease in economic activity over the next six months.
Read a further analysis of the monthly Index activity.
| | | |
| --- | --- | --- |
| | Contact Us | |
Center for Economic Development and Business Research
1845 Fairmount
Wichita, KS 67260-0121
Phone: (316) 978-3225
FAX: (316) 978-3950
e-mail: cedbr@wichita.edu
CEDBR NEWS


Jeremy Hill named president
of the Association for University Business and Economic Research (AUBER).

Click the news clip to learn more.

WSU Connections




In the news
Where Has Housing Grown the Fastest Since 2010?, The PEW Charitable Trusts, May 2015


How Economic Development Incentives Hurt Small Businesses, CityLab, October, 2015


Rethinking college: Disruptive innovation, not reform, is needed, Brookings, October 2015


New Rules Will Improve Understanding of Costs, Benefits of Business Tax Incentives, The PEW Charitable Trusts, October 2015


The Future of Global Development, Mapped, CityLab, October 2015


Why fewer jobless Americans are counting on disability, Brookings, October 2015

Past Articles