The 35th Annual Wichita Area Economic Outlook Conference
October 09, 2014 ~ Century II Convention Hall
7:30 – 11:30 a.m.
Conference Speakers
William S. Swelbar, Research Engineer
MIT International Center for Air Transportation
Executive Vice President, InterVISTAS LLC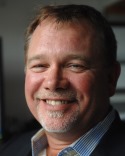 In December of 2013, William S. Swelbar joined InterVISTAS Consulting as an executive vice president in charge of the firm's Washington office. In addition to his consulting role, Swelbar remains a research engineer in the Massachusetts Institute of Technology's International Center for Air Transportation, where he is affiliated with the Global Airline Industry Program and Airline Industry Research Consortium.
Swelbar's work in the airline industry over the past 30 years has focused on airline labor cost restructuring, regulatory issues governing air transport, communication strategy and support, and air service development on behalf of airports and communities of all sizes. He has represented many diverse interests in the industry, including airlines, airports, investors, manufacturers, and labor groups. He also serves as a member of the board of directors of Hawaiian (Airlines) Holdings Inc.
Swelbar is published in the Journal of Air Transport Management and is a contributing author in a textbook released in 2009 titled "The Airline Industry" published by Wiley Press. In addition, Swelbar authors widely read www.swelblog.com, tackling many controversial issues in air transportation.
Over the past months, Swelbar has co-authored a series of white papers with Michael Wittman on the issues facing air service throughout the United States. These papers have been featured in The Wall Street Journal and USA Today, as well as other publications. The papers are titled Trends and Market Forces Shaping Small Community Air Service in the U.S.; Modeling Changes in Connectivity at U.S. Airports: A Small Community Perspective; and Evolving Trends of U.S. Domestic Air Fares: The Impacts of Competition, Consolidation and Low Cost Carriers.
Swelbar is a much sought-after speaker and has provided expert witness testimony before various tribunals and before the U. S. Congress regarding the economics of commercial air transport.
Swelbar holds a bachelor's degree in economics, with honors from Eastern Michigan University, and a master's in business administration, with a concentration in finance, from The George Washington University.
Jack Kleinhenz, Chief Economist
National Retail Federation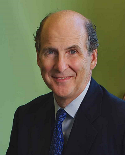 Jack Kleinhenz, Ph.D., serves as chief economist for the National Retail Federation headquartered in Washington, D.C. He is principal and chief economist of Kleinhenz & Associates, a registered investment advisory firm, headquartered in Cleveland, Ohio, that specializes in financial consulting and wealth management. He is an adjunct professor of economics at Case Western Reserve University's Weatherhead School of Management. Formerly with the Federal Reserve Bank of Cleveland and the Federal Home Loan Bank of Pittsburgh, Kleinhenz also served as chief economist and planning officer of the Greater Cleveland Growth Association, the nation's largest chamber of commerce.

As a chief spokesperson for NRF on business and economic issues, Kleinhenz publishes the Monthly Economic Review, provides monthly economic insights on NRF.com, monitors incoming economic data and produces retail sales and employment forecasts.
A frequent speaker on business and regional economic issues, Kleinhenz is regularly called upon for his expertise by local, national and international media, including The Financial Times, Bloomberg News, CNBC, Fox News, National Public Radio, the Wall Street Journal, USA Today and The Washington Post.

Kleinhenz is the current president of the National Association for Business Economics, the largest international association of applied economists, strategists, academics, and policymakers committed to the application of economics. In 2008, he was awarded the title of Fellow by the National Association for Business Economists for outstanding contributions to the business economics profession and for leadership among business economists.

Kleinhenz is a contributing forecaster to The Wall Street Journal, USA Today, Federal Reserve Bank of Chicago and the Federal Reserve Bank of Philadelphia. He also participates as a panelist for NABE's Economic Outlook, Business Conditions and Policy surveys. He has been recognized by the Chicago Federal Reserve for forecasting excellence and serves on the 45-member National Business Economic Issues Council, which meets quarterly to discuss issues of state, national and international interest.
A graduate of John Carroll University, Kleinhenz earned his master's degree and doctorate in economics from the University of Notre Dame.
Center for Economic Development and Business Research,
W. Frank Barton School of Business,
Wichita State University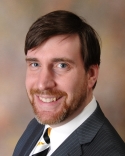 Jeremy Hill is the director of the Center for Economic Development and Business Research. He came to Wichita State University from Georgia Southern University, where he was the director of the Coastal Rivers Water Planning and Policy Center.

Hill leads the CEDBR in its mission to provide accurate, reliable information and analysis to inform decision making in the public and private sectors. The center provides market research, fiscal and impact analyses, and employment forecasts for the regional and state economies.

He has also contributed to innovative research, analysis and planning in collaborative ventures across Kansas. His research focus has been on business analysis and community development, as well as workforce, tourism and retirement dynamics. This variety of research has required economic impact modeling, cost-benefit analysis, forecasting, data analysis, and survey development and design.

Hill has been involved in a number of national and regional organizations, including the Association for University Business and Economic Research, the National Association for Business Economics, and the Kansas Economic Development Alliance.
---
John William Bardo, President
Wichita State University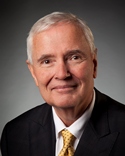 John William Bardo was born in Cincinnati, Ohio, grew up in that area and graduated from Oak Hills High School. He received a bachelor's degree in economics and studied economics and social policy at the University of Southampton, England, during his junior year. He received his master's degree in sociology from Ohio University in 1971 and his doctorate in sociology from Ohio State University in 1973. He also attended the Institute for Educational Management at Harvard in 1987.
Bardo's first academic appointment was at Wichita State University as an assistant professor of sociology. He also worked and taught in the Hugo Wall Center for Urban Studies. During his time at WSU he obtained a Fulbright to Australia, where he and his wife, Deborah, studied Americans as migrants; and he had a sabbatical appointment in social policy at the University of Wales in Swansea.
After leaving Wichita State, Bardo held appointments at Southwest Texas State University, the University of North Florida, Bridgewater State College, and Western Carolina University. At Western Carolina, he served as chancellor from 1995 to 2011, after which he rejoined the faculty.
Bardo's academic interests involve the relationships between higher education, the economy, and quality of life. He speaks regularly on issues associated with the New Economy and building competitiveness. When he is not working, Bardo enjoys international travel and working with stained glass.
He first met his wife, Deborah, in Neff Hall on the WSU campus, and they married in 1975. They have one son, Christopher, who is a student at North Carolina Central University studying biology and chemistry.
---
Steve McIntosh, News Director/Steve & Ted Morning Host
Newsradio 1330 KNSS
Steve McIntosh was born in December of 1949 in Fowler, Kan. His father was a dealer representative with Standard Oil and later a successful insurance agent. His mother was a homemaker who only worked outside the home during World War II at Beech Aircraft in Wichita. McIntosh is the third of four sons. As a youth he lived in Mead, Newton, Kingman, Dodge City, and Wichita. He graduated from Wichita West High School, where he excelled in football, basketball, and baseball, with his best grades in English, creative writing, and history. McIntosh also attended Friends University in Wichita and is a graduate of the Columbia School of Broadcasting.
McIntosh signed on the air as a mid-morning news anchor at KWBB 1410 AM in 1970. A few months later he took over as news director at KEYN 103.7 FM, "The Rock of Wichita." His one-person news team grew to four reporters during the 70s and won numerous news coverage awards. McIntosh reported live from downtown Wichita when a sniper fired from atop the Holiday Inn. He also contributed less serious content to mornings on KEYN, creating the "Anchorman of the Year, Jay Peabody Weatherwax," who originated the phrase, "When the news breaks, Jay will fix it."
McIntosh went to KFH 1330 from 1980 to 1986, where he served as news director, operations manager, and program manager at KBRA 98 FM.
After eight years at KXLK FM 105.3 and 3.5 years with Brite Voice Corp., McIntosh returned to radio at KNSS 1240 AM as morning show host and program manager. His first year back, 1998, KNSS won The Radio Station of the Year award from the Kansas Association of Broadcasters. For the past 16 years, McIntosh has hosted the Steve & Ted Show with Ted Woodward on Newsradio 1330 KNSS.
McIntosh has hosted and co-hosted television shows and done a few TV commercials, but his first love has always been radio. He did The McIntosh Report, Wichita's only daily news commentary, for 43 years, ending in 2014. The Report won 20 awards from the KAB for editorial/commentary. McIntosh has also won awards in several other KAB categories, including Best Newscast twice. In 2008, he was inducted into the Kansas Association of Broadcasters Hall of Fame.
Steve and wife, Shelley, have been married 44 years. They have two grown children, Scott and Staci, and seven grandchildren.
---
Lillian Dukes, Vice President Business Operations
Global Customer Support and Services
Spirit AeroSystems, Inc.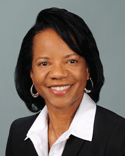 Lillian Dukes is the current vice president of business operations for Global Customer Support and Services at Spirit AeroSystems. Prior to that, Dukes was responsible for Global Supply Chain at Beechcraft Corp. and worked with the American Airlines maintenance and engineering organization, where she held various leadership positions. She has also held leadership positions with Midwest Airlines, Independence Air, and American Eagle Airlines, with a focus on technical services, maintenance, and materials management.

Dukes has spent more than 20 years in the aerospace industry, has been featured in industry-leading magazines, and has spoken internationally on issues facing airline maintenance organizations. Throughout this time, she has continued to mentor students and employees in their professional growth.

She earned a master's degree in electrical engineering from Villanova University and a bachelor's degree in electrical engineering and mathematics from Carnegie-Mellon University.
---
Jerry Jones, Vice President
Slawson Companies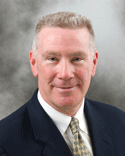 Jerry Jones is vice president of commercial development for the Slawson Cos. He leads a team responsible for the development of a 300-acre portfolio of commercial property, including NewMarket Square in northwest Wichita.
Prior to his work with the Slawson Cos., Jones was vice president of downtown development for the Wichita Metro Chamber of Commerce. In his five years with the Chamber, he served as executive director of the Wichita Downtown Association and the Wichita Downtown Development Corp.
Before moving to Wichita in 1992, Jones worked as a planning consultant in Colorado. He began his career in Scottsdale, Ariz., with the city's planning and economic development department where he worked for seven years as an urban designer and downtown program manager.
Jones earned a bachelor's degree in landscape architecture from Kansas State University in 1983 and a master's degree in real estate development from the Harvard University Graduate School of Design in 1991.
Jerry and his wife, Lisa, have two children and reside in Wichita.
---
Jon Rolph, President
Sasnak Management Corp.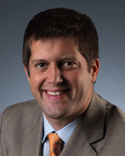 Jon Rolph was born and raised in Wichita. After graduating from Baylor University, he worked for the National Student Leadership Forum in Washington, D.C. In 2002, he moved back to Wichita to work in his family's business, Sasnak Management, where he is now the president. Sasnak owns and operates 22 Carlos O'Kelly's in six states and 25 Applebee's in Iowa and Illinois. Rolph currently serves on the board of Intrust Bank. He has served as the chairman of Visioneering Wichita and has sat on the boards of the Wichita Children's Home, United Way of the Plains, and the Wichita Metro Chamber of Commerce, among others. Rolph and his wife, Lauren, have four children: Emma, Olivia, David and Peter.
Steve Martens, CCIM, CPM, SIOR, President
The Martens Companies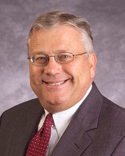 Steve Martens graduated from the University of Kansas, obtaining his bachelor's degree in 1975. He is a native of Wichita and followed in his father's and grandfather's footsteps, taking a career in real estate.
Martens is one of the most respected commercial real estate professionals in Kansas, holding Certified Commercial Investment Member, Certified Property Manager and Society of Investment and Office Realtors designations. He was inducted into the Commercial Real Estate Hall of Fame by Midwest Real Estate News in 2010. In addition to holding his Kansas real estate broker license, he is a Kansas certified general appraiser.
Martens is a past president of leading real estate organizations, including the Wichita Area Association of Realtors, the Kansas Association of Realtors, the Kansas Chapter of CCIM, Wichita #65 Institute of Real Estate Management and the Building and Managers Association. Martens is a catalyst for economic growth in south central Kansas and is the founding chair of the Greater Wichita Economic Development Coalition. He served as a former committee member on the Wichita/Sedgwick County Planning Committee and is active with the revitalization of downtown Wichita.
In addition to professional and civic endeavors, Martens is committed to the Wichita community and is a past board chair of these charitable organizations: United Way of the Plains, Capital Campaign for United Way of the Plains, United Methodist Open Door Capital Campaign and the Kansas Cosmosphere and Space Center. He was named this year's Outstanding Philanthropist by the Association of Fundraising Professionals Greater Wichita Chapter.
---
Justin W. Salmans, Vice President
Supply Chain Management
Textron Aviation Inc.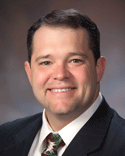 Justin Salmans is vice president of supply chain management for Textron Aviation Inc., the leading general aviation authority and home to the iconic Beechcraft, Cessna and Hawker brands, which account for more than half of all general aviation aircraft flying. The Textron Aviation companies include Cessna Aircraft Co. and Beechcraft Corp., bringing together decades of unmatched experience in designing, building and supporting airplanes. Textron Aviation provides the most versatile and comprehensive general aviation product portfolio in the world through five principal lines of business: business jets, general aviation and special mission turboprop aircraft, high performance piston aircraft, military trainer and defense aircraft, and a complete global customer service organization. Its broad range of products include such best-selling aircraft as Citation and Hawker business jets, King Air and Caravan turboprops and T-6 military trainer aircraft, all of which are backed by the industry's largest global service network.
Salmans' responsibilities include strategic sourcing for Cessna's Direct Team, Textron's Indirect Center of Excellence and Textron Logistics in Wichita, Independence, Kan., and Chihuahua, Mexico. In this role, Salmans manages all aspects of Cessna's direct and indirect material strategic sourcing. He also manages the Textron Center of Excellence for Indirect Materials and has a leadership role on the Textron Procurement Council seeking to leverage indirect and direct purchasing across the Textron enterprise.
Salmans began his career with General Electric in their leadership development program and held various positions of increasing responsibility in the overhaul & maintenance business. Salmans also held positions with Banta Publications in Kansas City, Mo., and Spirit AeroSystems in Wichita, Kan., in the areas of quality, production control, continuous improvement and strategic sourcing. He is a business process improvement and supply chain management professional with more than 15 years of service in the industry.
Salmans earned a bachelor's degree in industrial engineering from Kansas State University and a master's degree in business administration from Baker University. He currently holds a seat on the KSU Industrial Engineering Advisory Board and is a certified Six Sigma Green Belt and Six Sigma Black Belt.
Salmans lives in Wichita with his wife, Jessica, and their five children, Cole, Whitney, Olivia, Ethan and Lydia.
---
Anthony J. Vizzini, Ph.D., PE, Provost and Senior Vice President
Wichita State University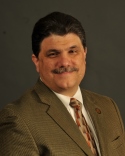 Anthony J. Vizzini received his doctorate in aeronautics and astronautics in 1986 from the Massachusetts Institute of Technology and joined the faculty at the University of Maryland. In January 1987, he was appointed founding director of the Composites Research Laboratory and was responsible for the composites program within the A. James Clark School of Engineering. He has led sponsored research projects such as delamination prevention through structural tailoring techniques; short duration, high temperature effects of composites; crushing mechanisms of composites; and damage tolerance of composite sandwich panels.
In August 2003, he became professor and department head of the aerospace engineering department at Mississippi State University and, in 2005, became the inaugural holder of the Bill and Carolyn Cobb Chair within the Bagley College of Engineering. He became dean of the College of Engineering and Applied Sciences at Western Michigan University in 2009 and then the vice president for academic affairs at Wichita State University in 2013. In 2014 he was promoted to provost and senior vice president.
He is the author of more than 100 articles and has been involved in the design and manufacture of composite structures for space applications and uninhabited air vehicles. He is a registered engineer in the states of Mississippi, Michigan, and Kansas. He is a past president of the Society for the Advancement of Material and Processing Engineering, a past president of the American Society for Composites, a program evaluator for the Accreditation Board for Engineering and Technology Inc., an Associate Fellow of the American Institute of Aeronautics and Astronautics, and a Fellow of the American Society for Composites.