| | | |
| --- | --- | --- |
| | WICHITA ECONOMIC OUTLOOK CONFERENCE | |
Wichita Area Economic Outlook Conference Follow-up
Thank you to everyone who attended the 36th Annual Wichita Area Economic Outlook Conference on Thursday, Oct. 1. Here are some resources related to the conference:
Speaker Presentations: www.presentations.cedbr.org
List of Attendees: www.participants.cedbr.org
Wichita and Kansas Employment Forecasts: www.outlook.cedbr.org
Martens Forecast: PDF
---
SAVE THE DATE!
Next year's 37th Annual Wichita Area Economic Outlook Conference will be held on Thursday, Oct. 6, 2016 at the Century II Convention Hall from 7:30 to 11:30 a.m.
| | | |
| --- | --- | --- |
| | 2014 STATE AND METROPOLITAN PRODUCTION | |
Increased Gross State Product from 2013-2014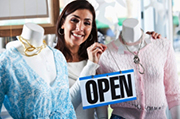 Real gross domestic product by state and metropolitan area is a measure of the areas production of goods and services. It represents the final market value, based on national prices, of all goods and services produced in the area in a given year.
Overall, the state of Kansas had an increase in Gross State Product between 2013 and 2014 of 1.8 percent. However, each of the metropolitan areas within the state, for which data is available, had a different total growth rate in the production of goods and services. Wichita, which represents 20.6 percent of the state economy, grew at a rate of 2.2 percent. Lawrence, which represents 2.7 percent of the state economy, grew at a rate of 1.0 percent. Topeka, which represents 6.7 percent of the state economy, grew at a rate of 0.1 percent.
| | | |
| --- | --- | --- |
| | INFLATION AND PRICES | |
August Inflation Rates Decreased for Non-Metro Areas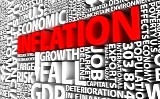 The Consumer Price Index is used to calculate inflation, or the change in price of a basket of goods and services, as it impacts consumers; whereas, the Producer Price Index measures changes in selling prices, thereby expressing price changes from the perspective of the seller who produces a particular commodity.
A slide presentation updated with August 2015 data shows the Midwest inflation rate increased from July to August in urban metros and decreased in non-metro areas.
The Producer Price Index data shows that prices in the United States have increased from August 2014 to August 2015 for aircraft (0.6 percent) and sorghum (11.1 percent). During that same time period, the index decreased for crude petroleum (57.4 percent), natural gas (28.6 percent), slaughter livestock (8.2 percent), and wheat (17.1 percent).
Access this slide presentation.
| | | |
| --- | --- | --- |
| | WSU INDEX | |
Current and Leading Indices Improved Slightly, September 2015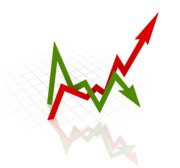 From August to September, the WSU Current Conditions Index increased 0.5 percent, and the Leading Index increased 0.8 percent. The Current Conditions Index increased year-to-year by 0.2 percent, while the leading index decreased by 0.5 percent from August 2014 to September 2015. In addition, the Leading Index is forecasting a 0.7 percent increase in economic activity over the next six months.
Read a further analysis of the monthly Index activity.
| | | |
| --- | --- | --- |
| | EMPLOYMENT | |
Decreases in Employment, Unemployment, and Labor Force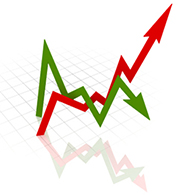 The unemployment rate for Kansas, as a whole, decreased by 0.5 percentage points from July to August of 2015. The Wichita, Topeka, Manhattan and Lawrence MSAs all experienced similar unemployment rate decreases for that same period, decreasing by 0.5 percentage points in Wichita, 0.6 percentage points in Topeka, and 0.7 percentage points in Manhattan and Lawrence.
A slide presentation is available with additional employment and unemployment data for Kansas and its four metro areas.
| | | |
| --- | --- | --- |
| | WORLD TRADE COUNCIL OF WICHITA, INC. | |
Special Banquet and Reception - World Trade Council of Wichita, Inc.
| | | |
| --- | --- | --- |
| | Contact Us | |
Center for Economic Development and Business Research
1845 Fairmount
Wichita, KS 67260-0121
Phone: (316) 978-3225
FAX: (316) 978-3950
e-mail: cedbr@wichita.edu
KNOWLEDGE AND SKILLS SERIES

CEDBR has conducted a study to estimate the skill level of the employed workforce in the Wichita MSA and other MSAs. Data on the skill and knowledge levels required to perform various occupations will be provided in the following series of eConnection articles:

WSU Connections




Past Articles